The Institute for Gaudiya Vaishnavism is committed to education. They have the first authorized "Vaishnava" College in the United States, Florida Vedic College. They have also made many devotee's for Lord Krsna from their congregational home programs.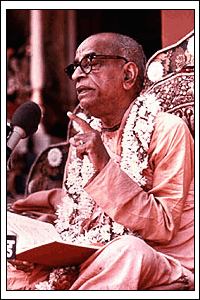 His Divine Grace A.C. Bhaktivedanta Swami Prabhupada
His Divine Grace Bhaktivedanta Narayan Swami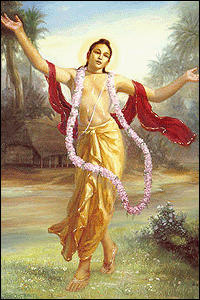 Lord Sri Chaitanya Mahaprabhu
The Institute for Gaudiya Vaishnavism, is coming in the line of Sri Caitanya Mahaprabhu. This school is called Gaudiya Vaishnavism, and it represents the highest pinnacle of Bhakti-yoga practice. The development of Pure Love of God (Krsna). This was taught by Sri Caitanya Mahaprabhu to his followers the six goswami's of Vrindaban, and has been carefully handed down from Guru to disciple ever since. This science dates back to the beginning of time, when it was spoken to Brahma by Lord Krsna. This science was first presented to the western world by A.C. Bhaktivedanta Swami Prabhupada, and is continued today by his siksa disciple Bhaktivedanta Narayan Swami.